中文的一部分魅力就纯粹体现在汉字的外形和结构之中。要论汉字的总数,其数字可能在8万5千个左右。而我们日常生活中常用的汉字数量则有约3千5百个。每一个汉字都承载着其上千年的历史变迁和演化,尽管如今的简体中文为了方便书写,已经将笔画尽量地简化和压缩,汉字的象形性依旧很鲜活地存在在每一个字里面。且中文还具备着另一个重要的特征——它是一个表语文字,或者语素文字(这和表音文字则不同,如英文);每个汉字都具有独立表述一个完整的概念、意义、甚至一个宇宙的的能力。
        在这一系列的创作中,我尝试将汉字从形式和概念上解构,从而创造出能够反映图像和语言之间的联系和断层的画面。对应每一个图像我会选择一个四字成语,并用成语里的字,甚至单纯用字的笔画来进行绘画。然而被画出来的对象和用来描述它的成语之间总是会存在着一些反讽的意味。
         正如这些画所展示的那样,语言既可以是文字,也可以是图像。不论观众对中文语言的把握和理解程度如何,每一幅画里总会有他们能够通过个人经验获取的信息。观众在参与这样一种阅读行为的时候他们便能意识到,试图从画里把握一个实在的讯息或概念是不可能的。由此,这些画便能呈现在当下我们快速变化、混乱无常的语言环境里,语言本身极其脆弱的特质。
Part of the glamour of Chinese written language resides purely within the form of the Chinese characters. There are more than 85,000 Chinese characters in total, and 3,500 Chinese characters that are most commonly used in our daily-life context. Each single character carries with itself a thousands-of-years history of evolution. Though the contemporary Simplified Chinese character has its strokes significantly reduced for easier writing, its pictographic nature still preserves to a great extent. Another defining quality of Chinese language is its logographic nature(as opposed to a phonograph such as English language) - the ability of having one single character to represent a whole set of ideas, concepts, meanings, or a universe. 
In this project, I deconstruct the Chinese characters formally and conceptually to create images that reflect the potential connection or disconnection between the drawn subject and the words themselves. I use the characters, and sometimes the strokes of a character from a four-words idiom to draw what the idiom may be able to describe. However, there would always be an inescapable irony present between the meanings of the idiom and the drawn subject matter.
As these drawings would prove, languages can be both literal texts and visual imagery. Regardless of the audience's individual knowledge of the written Chinese language, there would always be information present in each drawing that is accessible to them. By engaging in such a reading activity where the viewer is ultimately unable to grasp a concrete message from the drawing, they are confronted with the fragility of language in our fast-changing, and oftentimes, unstable and chaotic contemporary linguistic environments.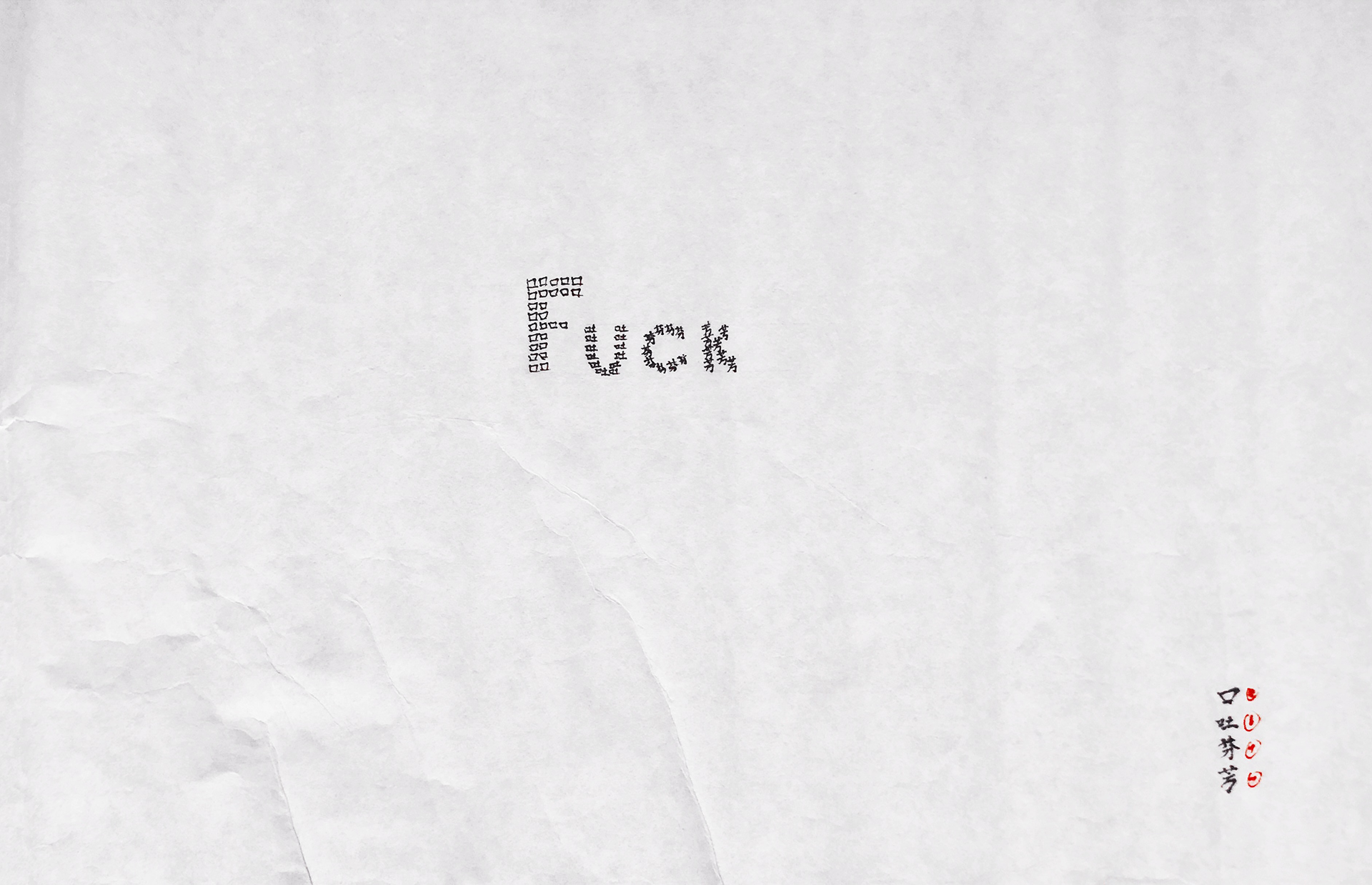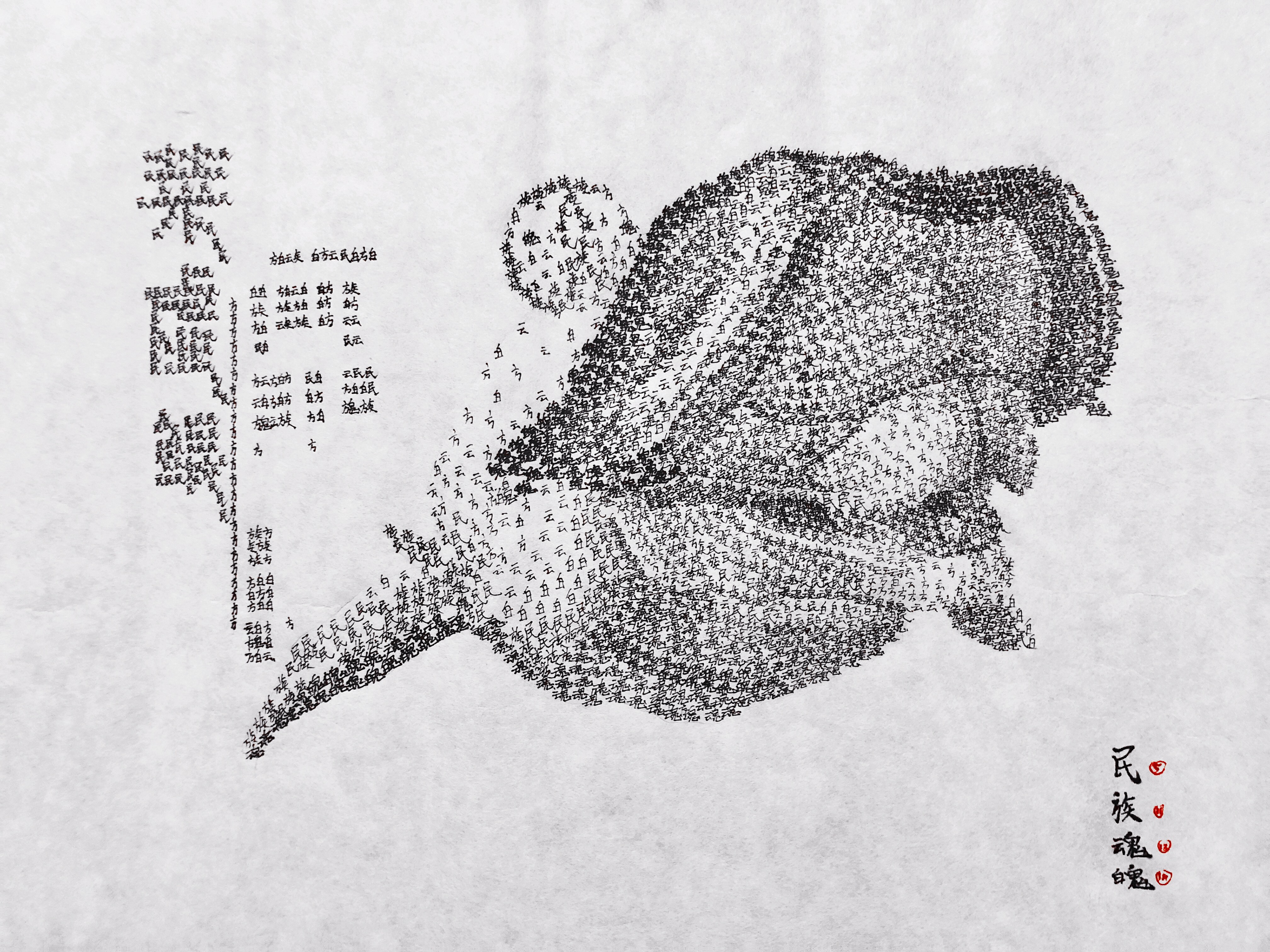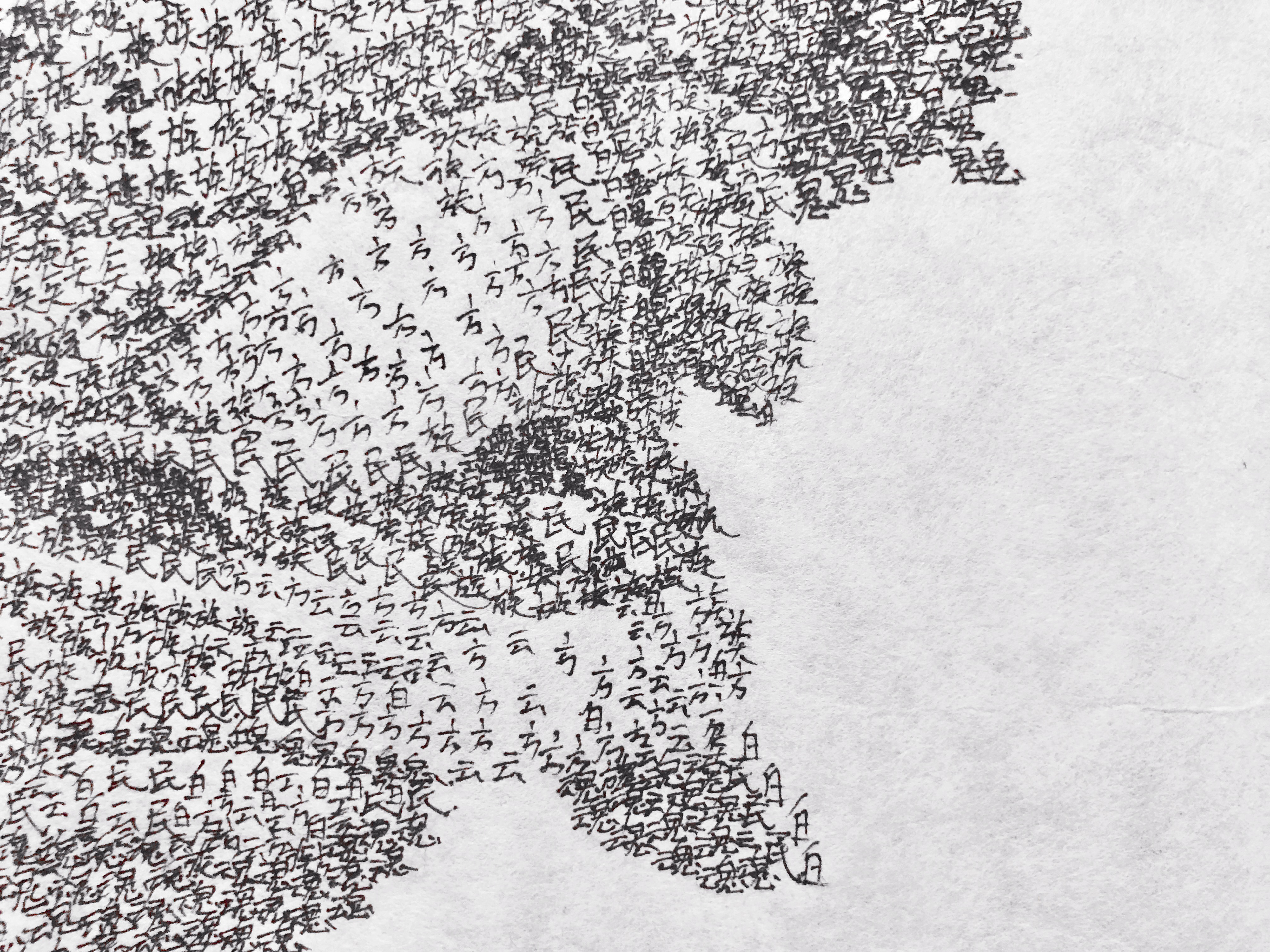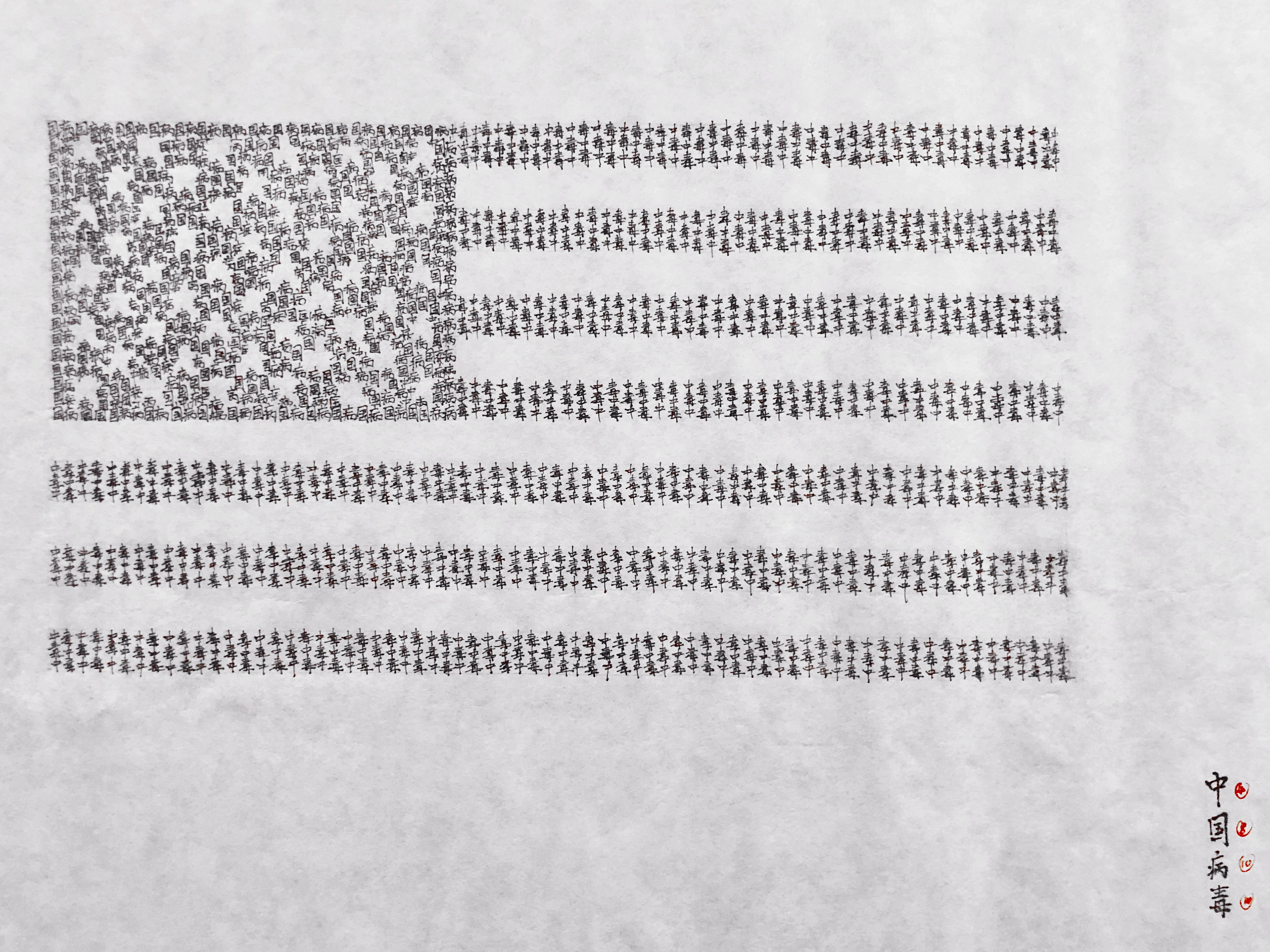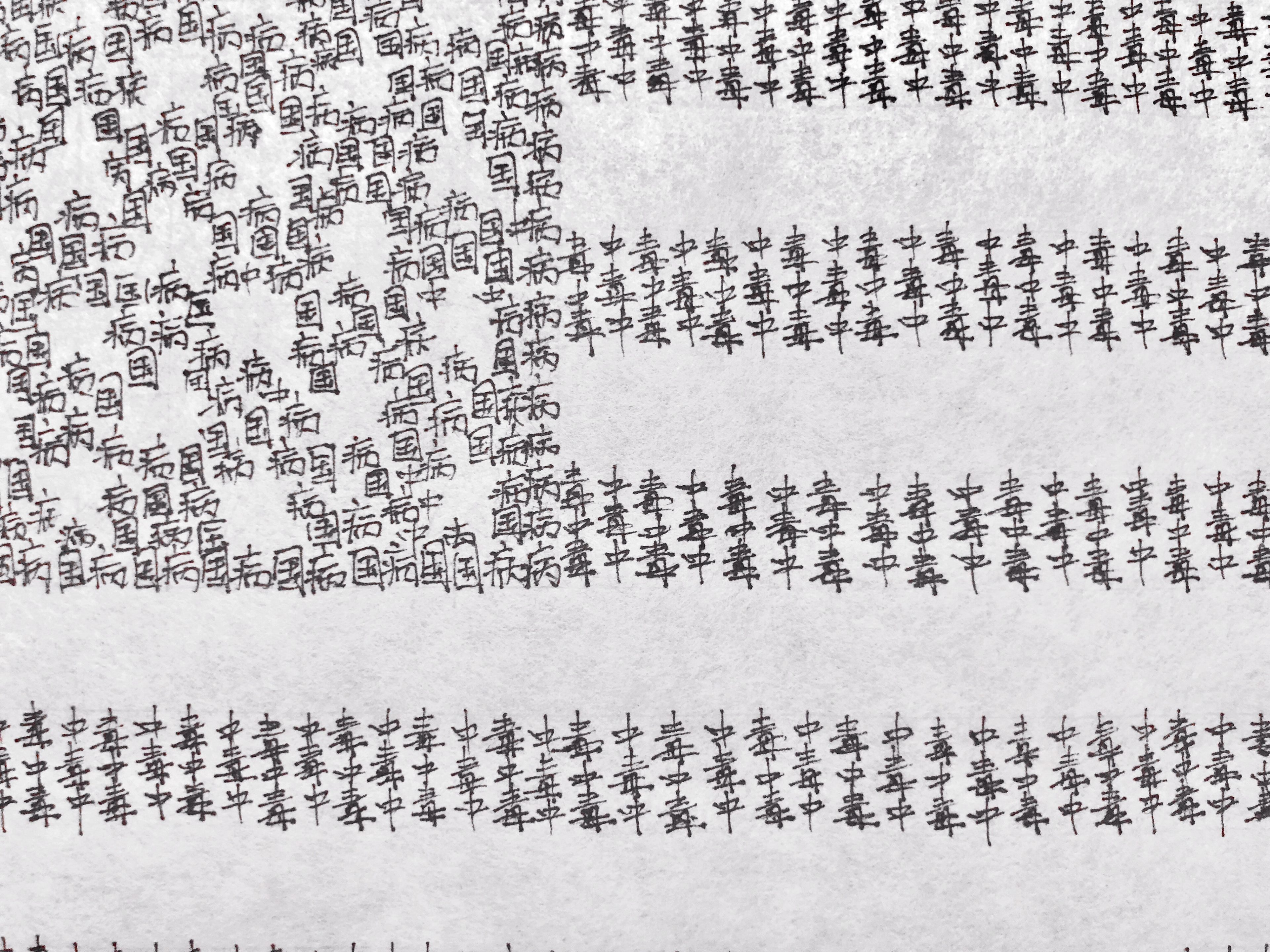 设身处地 | Place oneself in others' shoes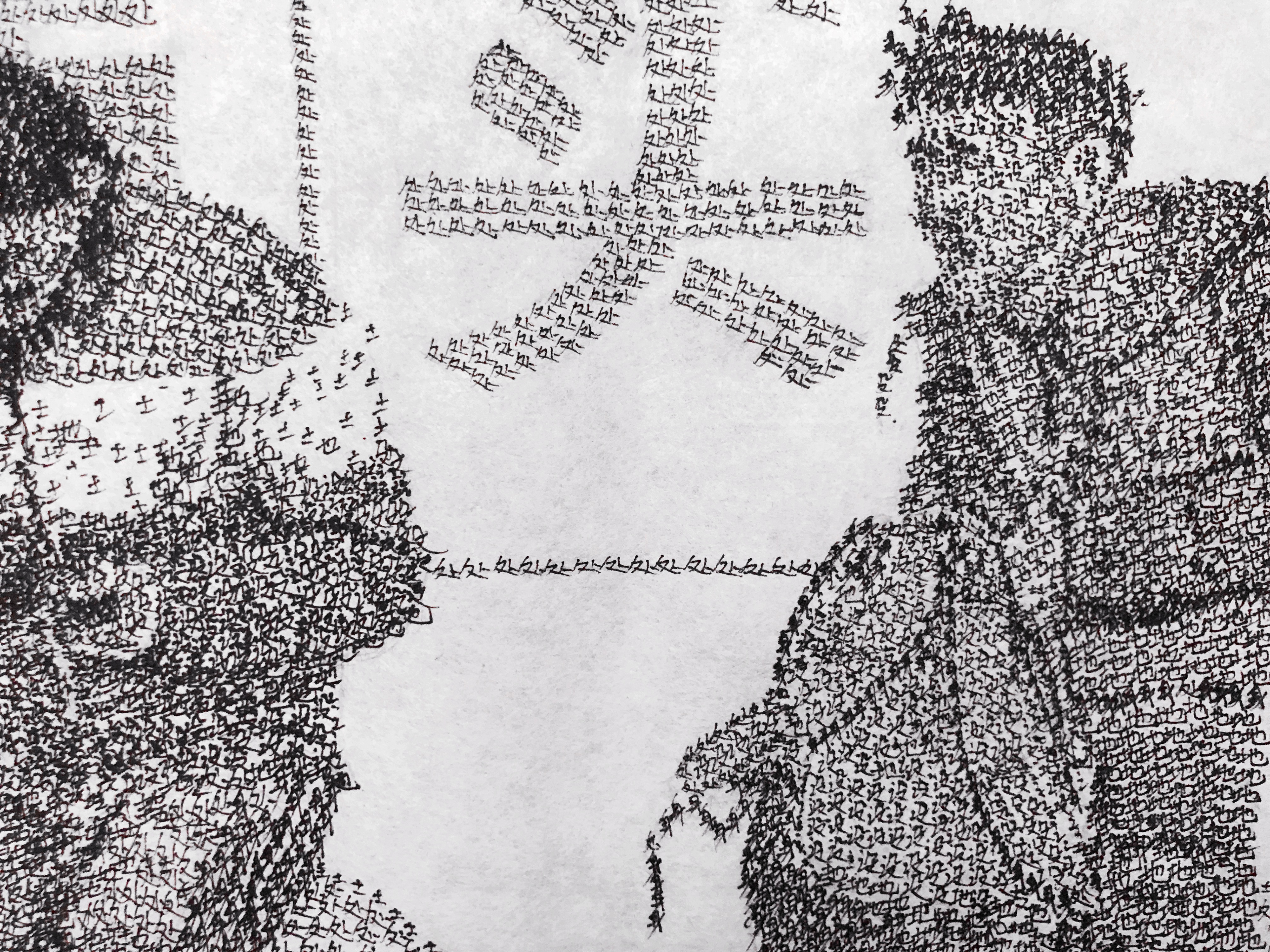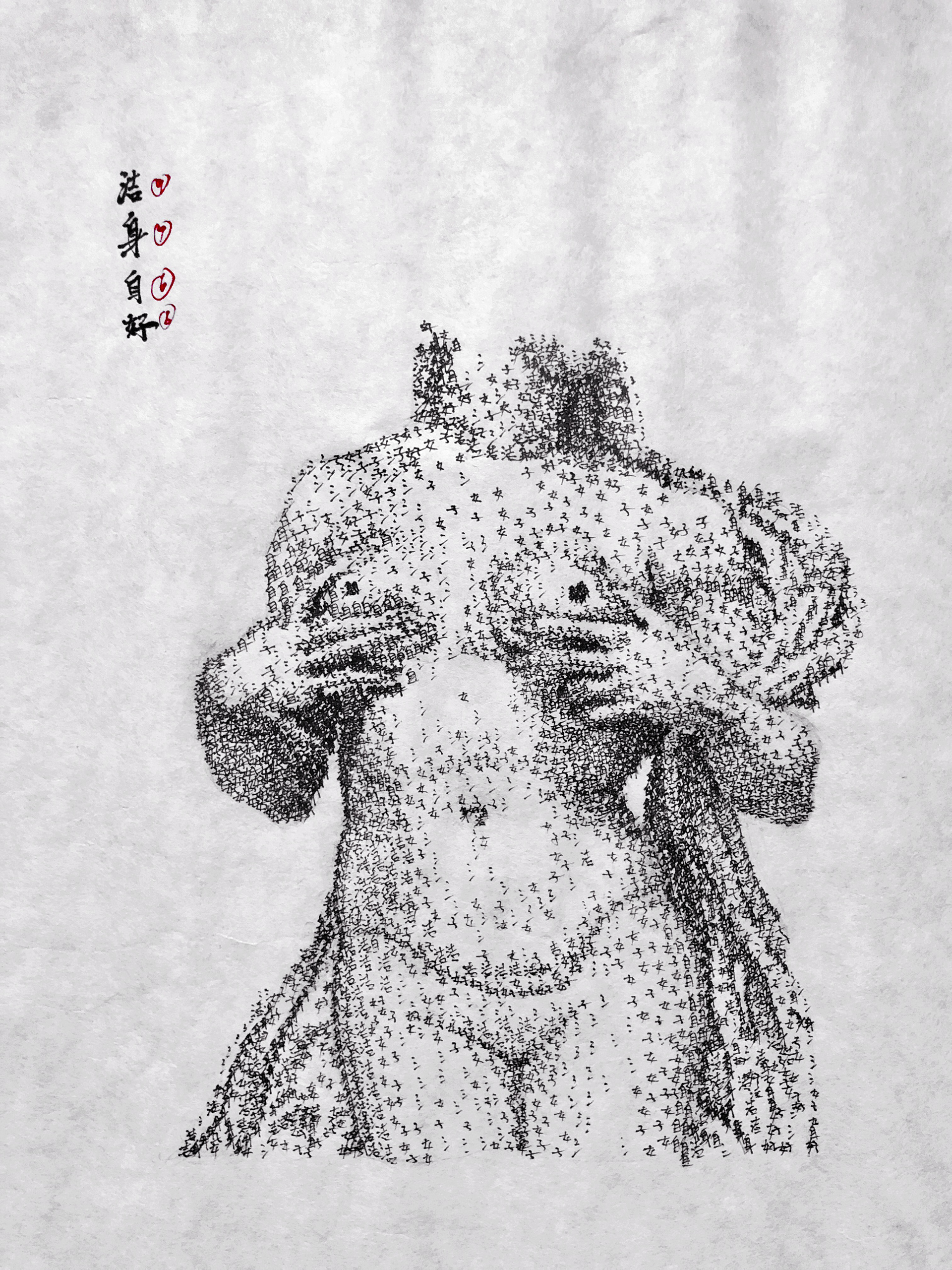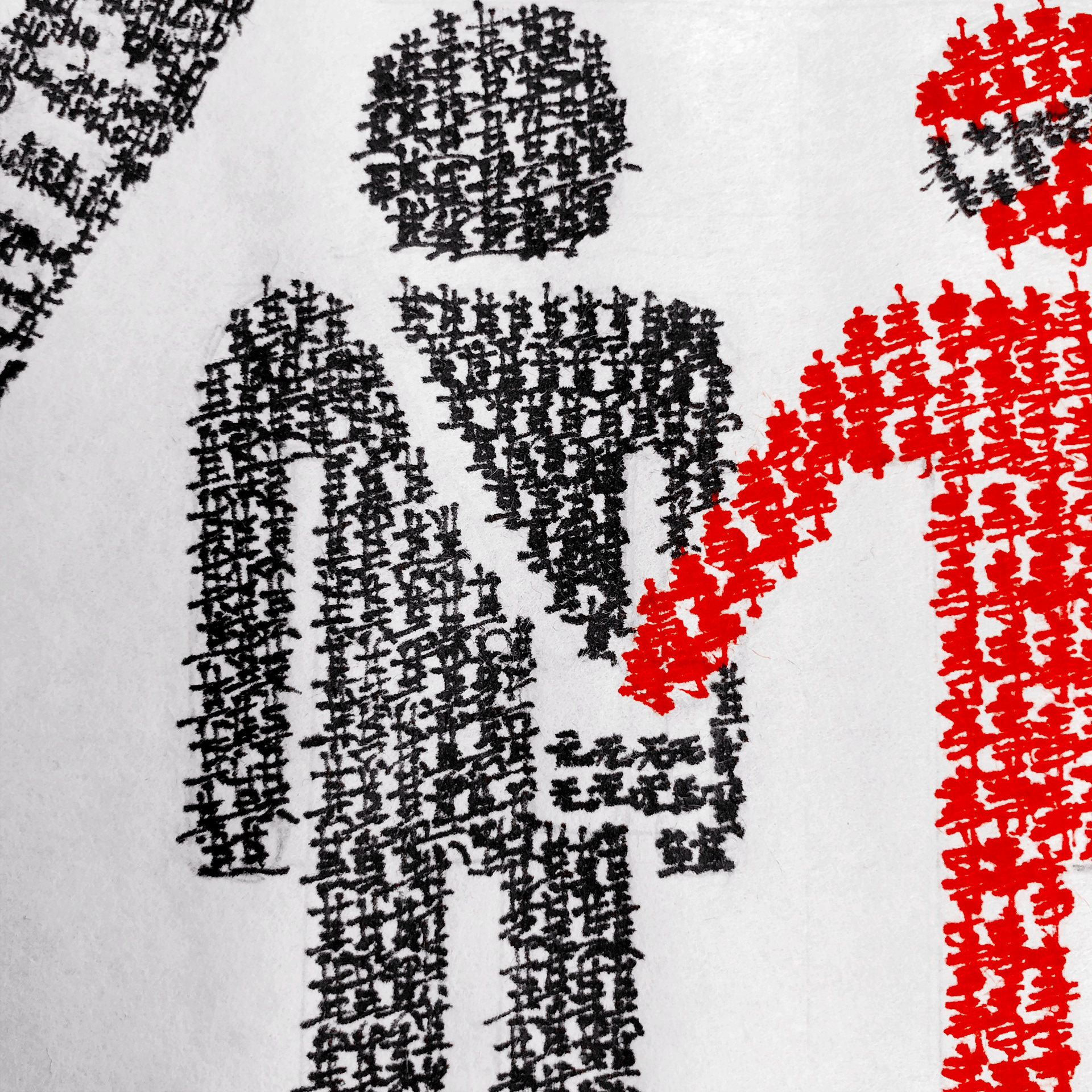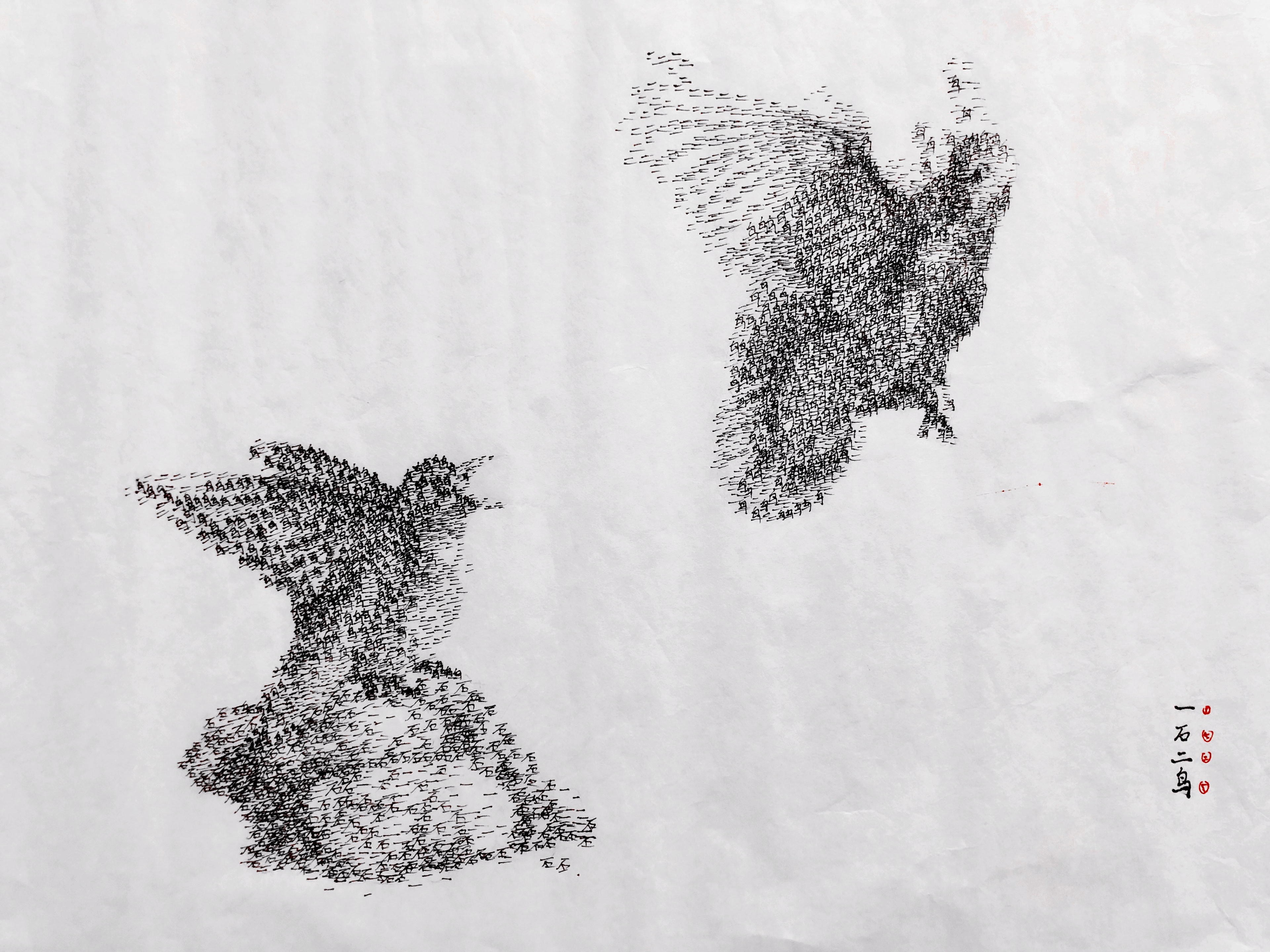 一石二鸟 | two birds one stone